The great Albert Belle, quintessential '90s slugger and terrorizer of trick-or-treaters, credited the 1995 All Star break, specifically his participation in what he referred to as the "home run hitting contest," as providing a hard reset for his season. Something in the hit-and-giggle Home Run Derby allowed Belle to find a groove in his swing. In the second half of the season, he'd hit 36 of his season-total 50 homers and become the first and only MLB player to hit 50 homers and 50 doubles in a season.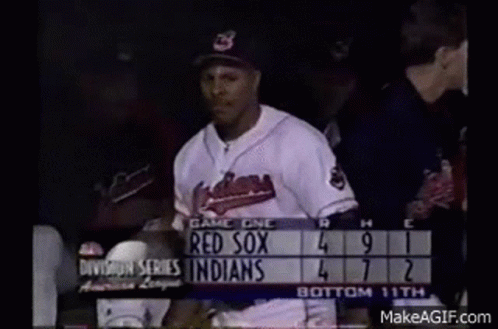 Jack Nicklaus doesn't set up a long drive contest or skills competition but he does host one of the Tour schedule's most dependably primo tests right at the unofficial midpoint of the season. We've got two majors and five Designated Events remaining, including the competition this weekend in Columbus. Like the Home Run Derby, all the stars are on hand at Muirfield Village, and it's a perfect chance to reset for the summer drive to salvage something or even pull together a historic season. Who are the top sluggers who could stand to, like Albert, find something and turn it on over the next three months?
Collin Morikawa—Did Scottie Scheffler take Collin's mojo? It's Scheffler who has become the preeminent tee-to-green ace on the PGA Tour, and whose inconsistent putting seems to be the only thing preventing him from winning every single time he plays. And there have still been a lot of wins for Scheffler. It's not like Morikawa's iron game has fallen off. He is still leading the Tour in Strokes Gained: Approach, just ahead of Scheffler. Morikawa ranks in the triple digits, however, in SG around the green and putting. He hasn't really been a factor in an event since coughing up a late lead at Kapalua and has fallen from No. 2 in the world to now No. 18 in just about 13 months. Morikawa is not lost or searching for his game—he's still an elite talent performing at the highest level with his irons. But we're coming up on two years since his last win, and he could stand to make something of the remaining "big game" opportunities ahead of him.
Justin Thomas—The PGA Tour's ultimate "don't let him get hot" guy. Is that coming around the corner with the warmer temperatures? Very little about JT's season or statistical profile jumps off the page this year. There are rumors about a nagging injury. Thomas's last win was Southern Hills, and his form was not particularly great prior to that event. He just got hot and picked off a second major. JT has fallen from eighth in the world to 15th at the moment. He's won every single calendar year since 2014. Nothing has really suggested that's coming soon, but he has the shots and game to succeed in every setting and only needs one hot round, or even nine holes, to pick something off, even at a major.
Billy Horschel—Not in the same class as the two major champions listed above, but Billy Boy has won a handful of "big" events on the PGA Tour. Right now, though? He's not close, with his last title coming at this Memorial last year. He's plummeted from 11th to 35th in the world since winning at "Jack's Place." He has never posted well at the majors, so this summer may be no different there. But at 109 in the FEC standings, he might not even get a chance to show us anything in the beloved Courier Cup playoffs.
"I'll go out there and give it my all like I always do."

Transparency and raw emotion from defending champion Billy Horschel after an opening round 84. pic.twitter.com/4Cx7r6hmPL

— PGA TOUR (@PGATOUR) June 2, 2023
Completely fine, but in need of a run
Rory McIlroy—He's not having a down or substandard season compared to the above three, but Jon Rahm and Scheffler have put a little distance between themselves and Rory, who started the year No. 1 in the world. There's also that little major drought. An MC at the Masters and shaky "C game" performance at Oak Hill were underwhelming starts to the major season, but everything we've seen from Rory over the last decade (and more) suggests he will factor throughout the rest of the summer. 
Max Homa—People are starting to focus on the major no-shows maybe a bit too much? Homa's won some high-level Tour events, and a shit ton of them, over a three-year stretch. But that majors record makes those weeks, especially when one is at home in LA, feel even more tense and critical. 
Patrick Cantlay—See above. Needs to do some damage with the remaining opportunities.
Dustin Johnson—Paulina Gretzky in Netflix's Full Swing: "If anyone thinks Dustin has lost his competitive spirit, they dont know Dustin well enough because he is ready to still show you who the fuck he is." DJ hasn't really factored at a major since winning the 2020 Masters. Again, I'm not trying to suggest that these guys are struggling or stink at golf. I'd just like to raise the stakes for some of these high-end talents with the remaining schedule. For DJ, it's only those two majors.
Patrick Reed—Is he still playing? We miss him, don't we? He was fine at Oak Hill, but we really need him to mix it up in LA.
---
This piece originally appeared in The Fried Egg newsletter. Subscribe for free and receive golf news and insight every Monday, Wednesday, and Friday.