Folks, we're throwing out the rule book this week. Will's Official Weekly golf ranking isn't afraid of the moment and so we're going big with this year's Masters field. Everyone at Augusta National is ranked. The only carry over from the true WOWgr guidelines is that the below ranking is correct and there will be no questions on the matter.
Vol. 2023.14: Masters Edition
No. 1 – Rose Zhang – Just because this is a special edition WOWgr that features the entire Masters field doesn't mean that Rose loses her iron-clad grasp on the No. 1 spot.
No. 2 – Scottie Scheffler – Am I rooting for his foot to actually slip on the wet conditions? No. Do I think it would be hilarious? Absolutely.
No. 3 – Rory McIlroy – Not my pick to win but he's the one I want to win, along with 90% of the golfing population.
No. 4 – Jon Rahm – He's my pick to win. If he can keep the right mindset and know that he's better than everyone else, especially in tough conditions, we're looking at Rahm's second major title this weekend.
No. 5 – Cameron Young – A long, wet, Augusta National only plays into the hands of the longest players, like Cameron Young.
No. 6 – Dustin Johnson – It feels like people are sleeping on DJ, even if he's not playing his best golf for his beloved 4Aces. It was wet and soft when he won the November 2020 Masters after all.
No. 7 – Collin Morikawa – Mentally prepare yourself now for the ball striking and putting disparity of a Morikawa/Zalatoris pairing.
No. 8 – Patrick Cantlay – I had to turn off his appearance on last week's No Laying Up podcast due to a variety of asinine comments but he should fare well this week.
No. 9 – Jordan Spieth –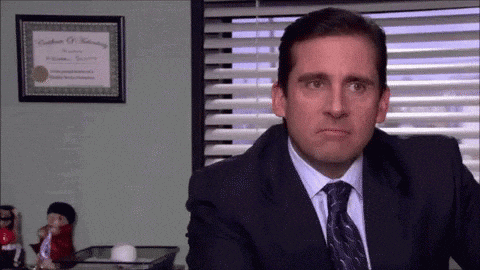 No. 10 – Jason Day – Am I ranking him this high largely because I predicted this bounceback season? Yes. But he's legitimately one of the best players in the world right now and could very well contend.
No. 11 – Xander Schauffele – As much as I would love to see X take home the title, I am very confident he will finish between 5th and 12th.
No. 12 – Cameron Smith – The guy admitted that he went to LIV because he wanted to spend more time with his mates and fish and has finished 26th and 29th in his last two LIV starts. Poor results at LIV mean about as much to me as good results, but I need to see something out of Cam this week to believe he actually cares about being a top professional athlete.
No. 13 – Tony Finau – Nice, slow steps around the par-3 course this week, Big Tone.
No. 14 – Brooks Koepka – Time to see what Mr. Koepka is really made of now that he's not competing against plumbers and firemen at the Crooked Cat.
No. 15 – Max Homa – His golf swing and performances are that of a top-5 player in the world, but Max is unique in the sense that he is a very mental golfer and really cares about performing well in major championships. That mindset hasn't treated his major career well to this point but here's to hoping that ends this weekend.
No. 16 – Sam Burns – If Augusta National was bermuda then he'd be in the top 10.
No. 17 – Sungjae Im – I really wish I liked Sungjae more this week but he seems destined for a T-20 without much excitement. Hopefully he gets back to the top form we saw a couple years ago in the near future.
No. 18 – Viktor Hovland – Allegedly he's had a "eureka moment" with his short game. I'll believe it when I see it. Also his scripting is as bad as you'd expect.
No. 19 – Hideki Matsuyama – The good news for Hideki is that Viktor Hovland will have the worst dressed award this year. The bad news is that he hasn't showed much of any consistency this week and we're due for a -3 SG:Putting round in the near future.
No. 20 – Shane Lowry – No one will grind their way through conditions better than the Irishman but I'm worried his low ball flight will cost him on a wet golf course.
No. 21 – Matthew Fitzpatrick – I know he won a major last year but I can't in good conscience pick someone who would win the Masters by putting with the pin in on the final hole.
No. 22 – Kurt Kitayama – Augusta National may very well be reduced down to a "HULK SMASH" mentality this weekend and Kurt can do that with the best of them.
No. 23 – Justin Thomas – I do not think he'll play well this week but he has as high of a ceiling as anyone and having Bones on the bag keeps his floor at T-30.
No. 24 – Patrick Reed – *whispers* P is playing some pretty good golf on that other circuit and loves being a heel.
usegolfTOWELS. Courtesy of the Masters Tournament
No. 25 – Will Zalatoris – He's going to get out of his putting slump eventually but it's not going to happen at Augusta National.
No. 26 – Adam Scott – I really wanted to put the Tanimal higher on this list but he doesn't have a top-20 finish in 2023.
No. 27 – Gordon Sargent (a) – The dude has all the power and very well could usher in the next era of speed in the game of golf.
No. 28 – Sahith Theegala – A soft introduction to the Masters could be great for this up and comer and he'll be able to spray it all over the yard. But it's still the Masters and it's difficult to play well in your first try.
No. 29 – Keith Mitchell – I think his game fits the golf course very well. But I don't think cashmere does well in the rain. A real Sophie's choice for Keith. One thing I know for sure is that he won't slam any clubs at Augusta National.
No. 30 – Corey Conners – The Canadian and Cameron Smith are the only two players to finish in the top 10 each of the past three Masters and he won just four days ago. Everyone loves him this week. When they zig, we zag.
No. 31 – Justin Rose – This one might bite me in the ass.
No. 32 – Min Woo Lee – After all the hullabaloo about how long No. 13 is playing this week, Min Woo said he hit 7-iron into it the other day. His length is a huge advantage at Augusta National.
No. 33 – Tom Hoge – Sorry, Andy. I just don't think this elite player gets it done this week.
No. 34 – Tiger Woods – He'd be higher if the weekend forecast didn't look completely dreadful, but I do expect him to make the cut.
No. 35 – Joaquin Niemann – Without his Torque teammates by his side I think Joaquin will be lonely this week. I am rooting for him for newsletter pun purposes though.
No. 36 – Keegan Bradley – No thanks.
No. 37 – Ryan Fox – Maybe the most overlooked guy in golf right now. The guy is No. 37 in the Official World Golf Ranking and is getting boned by weak DP World Tour fields!
No. 38 – Abraham Ancer – One of the LIV defectors that I miss most. No idea how his last year would have gone but it was always entertaining watching him in the mix.
No. 39 – Billy Horschel – I just hope he stays upright this year.
Billy took a big fall a few years ago.
No. 40 – Tommy Fleetwood – Never finished better than T-14 at the Masters and I think we're post Fleetwood hype at this point.
No. 41 – Mackenzie Hughes – His only good performance in 2023 was a T-3 at the Valspar and there isn't much of any correlation between Innisbrook at Augusta National.
No. 42 – Sepp Straka – Used up his good mojo in a practice round hole in one. Hopefully he still gets crystal for that.
No. 43 – Si Woo Kim – After winning the Sony and shakin ' that ass to start the year, our sweet Si Woo has gone AWOL.
No. 44 – Talor Gooch – @deepfriedegg ended Talor's chances before the week began.
No. 45 – Tyrrell Hatton – He's mentally withdrawn from the event already.
No. 46 – Tom Kim – Joseph LaMagna recently wrote for The Fried Egg article that our beloved Tom Kim may have been overexposed last year. He peaked at the right time on the right courses but his game does not fit Augusta National very well.
No. 47 – Danny Willett – Not playing great golf but a T-12 last year and good memories can do a lot around this place.
No. 48 – Mito Pereira – One of the LIV guys I'd hate to see fade away into irrelevance but it seems like we're trending that way.
No. 49 – Seamus Power – If I'm going to knock one of Andy's favorites I have to throw him a bone here.
No. 50 – Chris Kirk – Would love to see him do well, but he does not have a good track record at Augusta National and hasn't played in the Masters since 2016.
No. 51 – K.H. Lee – Sneaky one of my favorite players in professional golf.
No. 52 – Alex Noren – Cut, Cut, T-62 in his only three appearances doesn't bode well for the Swede but I have a feeling he can do slightly better this week.
No. 53 – Louis Oosthuizen – One last run at a T-2 finish? But if he succeeds and finishes top 12, then he has another chance next year. Could there be a runner-up cycle?
Louis's playoff loss to Bubba Watson hurt just about everyone in this photo
No. 54 – Sergio Garcia – Kinda bummed he'll be at this event for the foreseeable future.
No. 55 – Jason Kokrak – @deepfriedegg also ended Mr. Kokrak's chances.
No. 56 – Thomas Pieters – Glad he got an invite this week but I'm not sure he'll get any more.
No. 57 – Adam Svensson – If I'm right about Conners having a down year then maybe Sveny can earn low Canadian.
No. 58 – J.T. Poston – Fun fact, he beat me by 26 shots in a three-round college event one time.
No. 59 – Charl Schwartzel – Might contend for low Stinger but that's about it.
No. 60 – Scott Stallings – Still one of the best stories of the year but I don't think the on course play will quite hold up.
No. 61 – Harold Varner III – Sorry, Harold. If it's any consolation, I don't think your powers were stolen.
No. 62 – Russell Henley – In 32 major championship starts, Henley has zero top-10 finishes.
No. 63 – Brian Harman – Not the shortest player in the field this week. More on that in a second.
No. 64 – Kevin Kisner – Home game models love him. Long, wet golf course does not.
No. 65 – Kevin Na – Nope.
No. 66 – Gary Woodland – Was surprised to see him in the field honestly. He has two top 10s this season but has played truly dreadful golf otherwise.
No. 67 – Sam Bennett (a) – It's going to make you tear up, but you have to read Ryan Lavner's feature on Sam and his father Mark.
Reigning U.S. Amateur champion Sam Bennett
No. 68 – Harris English – Seems like he's still hurt and no longer flushing it. That round at Bay Hill must have been a mirage.
No. 69 – Adrian Meronk – Fun fact, he could overtake George Archer as the tallest player to win a major. Outside of that I don't have much hope for ADRIAN!
No. 70 – Francesco Molinari – The man was seven holes from a green jacket and yet this could very well be his last appearance at Augusta National.
No. 71 – Taylor Moore – Congrats on the Valspar win and enjoy your trip to Augusta. Your dog is very, very cute.
No. 72 – Cameron Champ – Allegedly he finished in the top 12 at the 2022 Masters but I don't think you can prove that.
No. 73 – Bubba Watson – Hard pass.
No. 74 – Harrison Crowe (a) – Great vibes with this kid. I still don't understand how he pulled off this shot in St. Andrews.
No. 75 – Aldrich Potgieter (a) – Brendan Porath likes him this week so I'll keep him in the top 75.
No. 76 – Kazuki Higa – The man is 5'2"! If Scottie were to give him the green jacket, their height differential would be 13".
No. 77 – Bernhard Langer – With the likes of Steven Alker attacking him on the Charles Schwab Cup front, the wily German heads into this week with a lot to prove.
No. 78 – Bryson DeChambeau – I'm predicting a 77-74 (MC) and for the big boy's private jet to take off for Dallas around 7 p.m. on Thursday. Only thing that could alter that plan would be a weather delay.
The letters BD just don't make a good logo. Courtesy of the Masters Tournament
No. 79 – Fred Couples – I couldn't in good conscience put Freddie behind Phil given his recent 'nutbag' comments.
No. 80 – Phil Mickelson – This has to be one of the most uncomfortable weeks of his life, yeah? I mean he reportedly sat in the corner of the Champions Dinner and didn't say a word. Basically a kid who was allowed to come to the party but forced to sit in time out.
No. 81 – Zach Johnson – My only hope for big mitts is that the weather is supposed to be as bad as it was during his 2007 Masters victory. Maybe that's a good thing for the Ryder Cup captain.
No. 82 – Mateo Fernandez de Oliveira (a) – No offense to any of these amateurs.
No. 83 – Ben Carr (a) – But I just don't see how they do much more than enjoy two days of competition at Augusta National.
No. 84 – Matthew McClean (a) – Have a great time, gentlemen.
No. 85 – Jose Maria Olazabal – No way he makes two cuts in a row but I am hoping he beats his playing partner Cameron Champ despite being outdriven by 100+ yards on many holes.
No. 86 – Mike Weir – It's going to be a long week for Mr. Weir. I mean that literally because he can't hit the ball very far.
No. 87 – Vijay Singh – The Big Fijian always struck me as a guy who would be able to compete at Augusta later in his career. Maybe he can rekindle something this week.
No. 88 – Larry Mize – I don't think it's a stretch to say that Phil Mickelson needs to play well in order to beat Mr. Mize this week.
No. 89 – Sandy Lyle – The Scot announced that this will be his final time teeing it up at the Masters. Goodbye my sweet, fully-unzipped prince.